D-r Tomislav Vasilevski
Doctor of Dental Medicine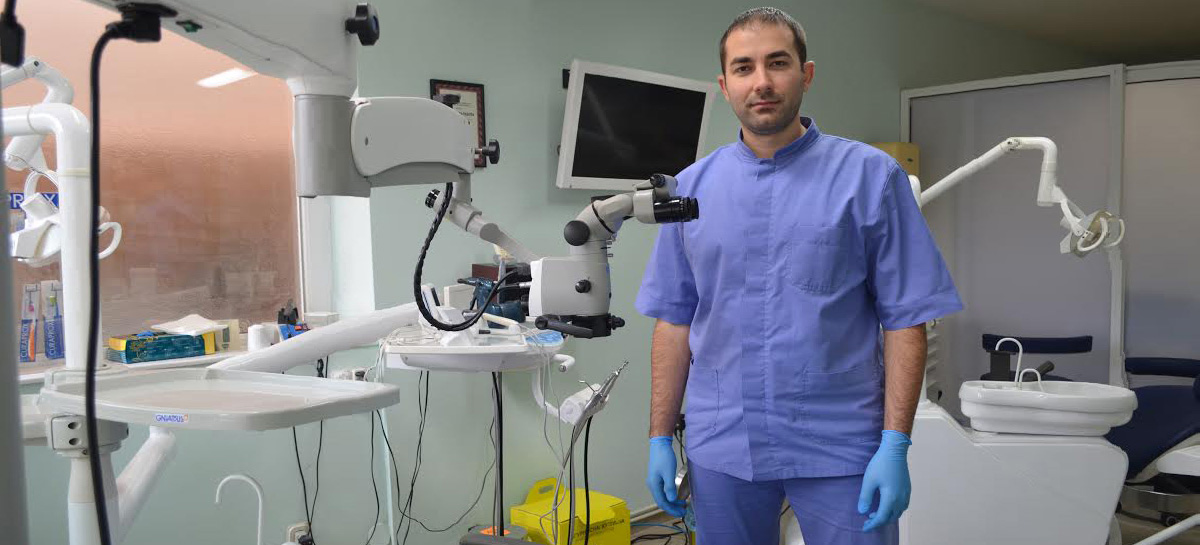 Graduated in 2007, obtaining his degree from the faculty of dentistry at the Medical University – Plovdiv, Bulgaria. Since 2007 he has been working at PZU "D-r Vasko Vasilevski" in Bitola.
Contact with his patients during his work, actually their problems with artificial teeth, which can never have the same sensibility as naturals ones, at the same time obtained knowledge and exchanged experiences through courses and various workshops, direct him to dedicate to modern endodontics and esthetic restoration, as primary specialty.
His fundamental principle is accuracies, that why he is doing interventions with help of dental microscope, without which contemporary dentistry can not be imagined.
Nothing can replace the natural tooth, therefore should be done everything possible to be saved!

 

Tomislav Vasilevski
His experience constantly is improved and upgraded with visiting lot of working courses and online educations in the field of contemporary endodontics and esthetic restoration, from which more important are the following:    
Composite Masterclass. Еsthetic Restoration using the Bioclear Matrix – Dr.David Clark
Modern Endodontics – Dr.Laura Andriukaitiene
Managment of Root Canal Perforations – Dr.Rui Pereira da Costa
Ultrasounds in Endodontics – Dr.Stefan Klinge
Endodontic Retreatment (Canal blockage and separated files) – Dr.Moh'd Hammo
Management of canal calcifications – Dr.Siju Jacob
Rubberdamology – Dr.Maxim Belograd
Advanced Endodontic Techniques Using the Protaper System, Start-X and PathFile    Instrumentation – Dr.Vladimir Ivanovic
The apical preparation, the key to obtain success in endodontic – Dr.Nicola Grande & Dr.Gianluca Plotino
Nonsurgical Removal of Posts & Broken Instruments, Management of Bloks, Ledges, Transportanion & Perforations – Dr.Cliff Ruddle